Het laatste filmnieuws bekijk je natuurlijk op MovieScene!
Comic-Con: eerste foto Wonder Woman in Batman v Superman: Dawn of Justice
De eerste foto van Gal Gadot als Wonder Woman is verschenen.
Na foto's van Ben Affleck als de
nieuwe Batman
en Henry Cavill als
Superman
krijgen we nu voor het eerst Gal Gadot als Wonder Woman te zien. In
Batman v Superman: Dawn of Justice,
het vervolg op
Man of Steel
, zal Gadot voor het eerst in de huid van de superheldin kruipen. Op de foto is Gadot te zien in haar superheldenuniform. Waar eerst de pakken van Batman en Superman werden versomberd (Batman verloor zijn gele logo en Superman zijn rode slip), is het nu de beurt aan het pak van Wonder Woman. Ook haar outfit ziet er vrij ingetogen uit vergeleken met het origineel en sluit naadloos aan bij de donkere stijl van superhelden die men hanteert sinds Christopher Nolan's
Batman Begins
.
Gadot is niet de enige nieuwkomer in het superheldenuniversum
Dawn of Justice
. Ben Affleck zal voor het eerst te zien zijn als Batman en daarnaast maken ook Jesse Eisenberg en Jeremy Irons hun debuut als Lex Luthor en butler Alfred. Ook zal een groot deel van de hoofdcast van
Man of Steel
terugkeren. Henry Cavill speelt wederom de rol van Superman en ook Amy Adams, Diane Lane en Laurence Fishburne zullen wederom op het witte doek verschijnen.
Batman v. Superman: Dawn of Justice
verschijnt op 28 april 2016 in de Nederlandse bioscopen.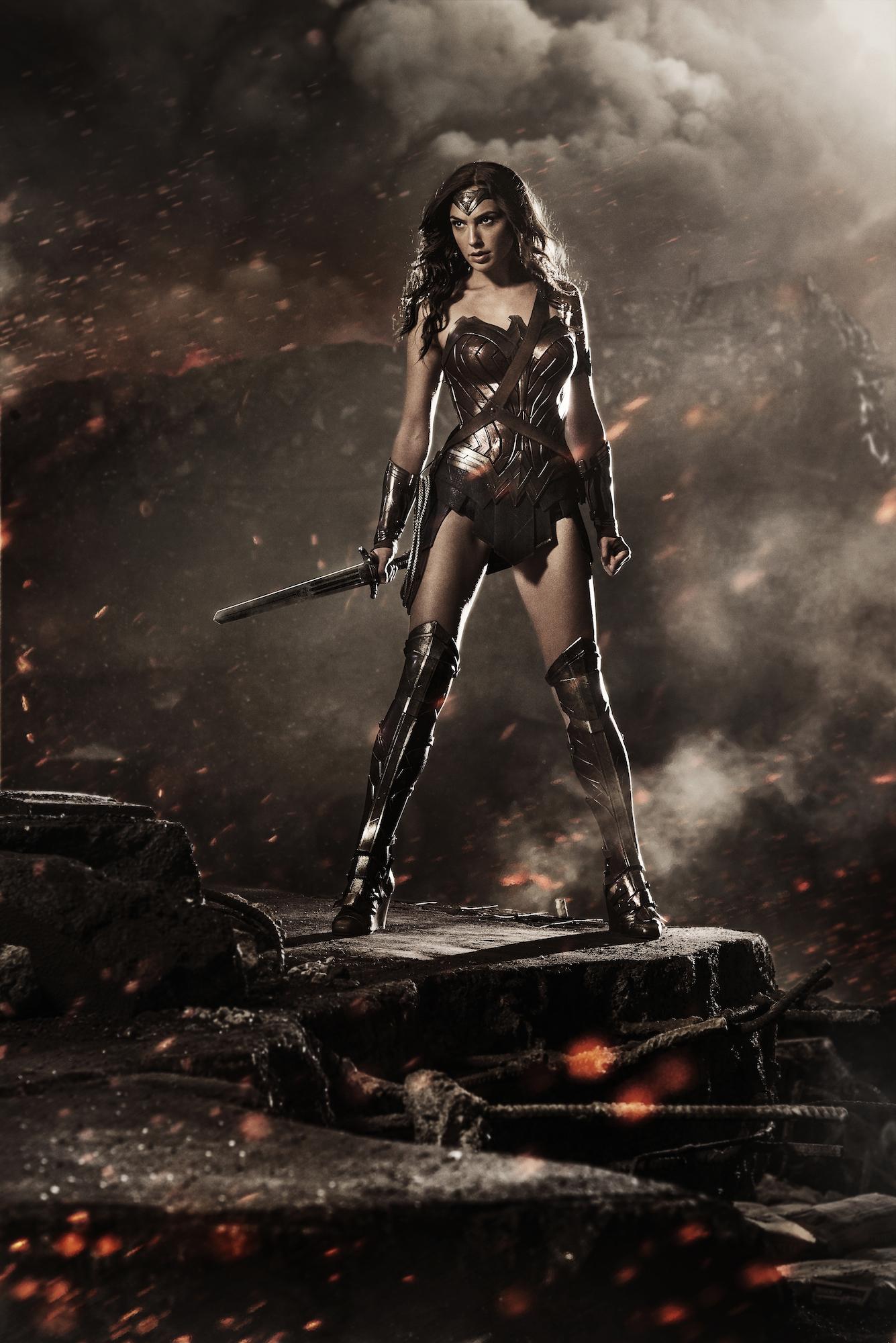 Like MovieScene op facebook
REACTIES
Word lid van MovieScene en blijf altijd op de hoogte van het laatste film nieuws en leuke prijsvragen!
REGISTREREN
INLOGGEN
SHOPTOPPERS
UITGELICHT